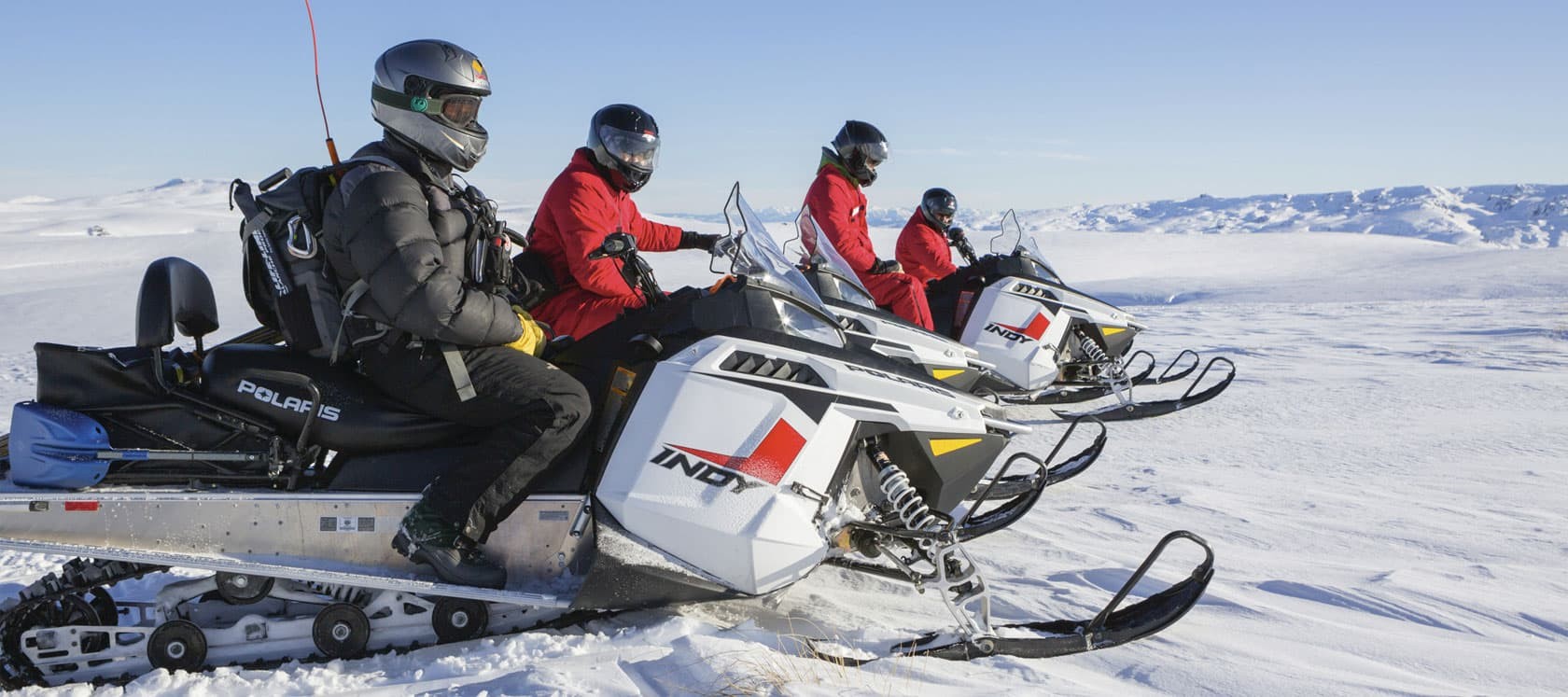 About Us
Adventures in the Garvie Plateau in our spectacular high country
A trip of a lifetime
Queenstown Snowmobiles is now in its sixth season offering passengers an awesome trip of a lifetime.
We searched for the perfect location and settled upon the Garvie Plateau in our spectacular high country. During the summer time the location is a working high country station (farm).
Our experienced local snowmobiling guides know the terrain and environment wrapped up in a passion for the outdoors.
Queenstown Snowmobiles partner with Glacier Southern Lakes Helicopters (operated by Helicopters Queenstown/Ngai Tahu Tourism). Access to our snowmobiling site is by way of helicopter only. All snowmobile tours include a return helicopter flight from Queenstown (approx. 15 minutes each way).
See more details on our snowmobiling trips or FAQs page.
Let us show you the best of New Zealand's amazing back-country terrain!
Glacier Southern Lakes Helicopters
Glacier Southern Lakes Helicopters have flown guests from all over the world for the last 30 years, offering a selection of daily scenic helicopter tours around Queenstown, Middle Earth, Mt Aspiring & Fiordland National Park. Alpine, snow or glacier landings are part of all their scenic flights and glacier or snow landings are included in all Milford Sound options.
Glacier Southern Lakes Helicopters are New Zealand's aerial film specialists and completed all the aerial film work for Lord of the Rings and the Hobbit trilogies. Other aerial film work includes Mission Impossible, Narnia, King Kong, Wolverine, Disney's Pete's Dragon, Mulan and much more!
Glacier Southern Lakes Helicopters pilots are highly experienced with thousands of hours flying time in our rugged alpine environment. We operate a fleet of modern Airbus helicopters including the twin engine Airbus EC 135 – the only one operating commercially in New Zealand. In late 2018 we took delivery of two brand new Squirrel helicopters.
Check out Glacier Southern Lakes Helicopters for other scenic flight options around Queenstown, Milford Sound & Fiordland National Park.